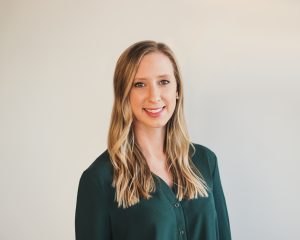 The Health Care Heroes Awards recognizes those who have made an impact on health care in our community through their concern for patients, their research and inventions, their management skills, and their innovative programs for employees and their services.
This year, we are proud to announce that our very own Amy Glubzinski was awarded as the winner of the Provider Category!
Amy was first inspired to begin working in pediatric mental health after noticing that mental health is often misunderstood as being a behavior issue, rather than truly understanding what is going on beneath the surface.
And while many may label these children as a "lost cause", Amy believes differently. As she says, "Given the right tools and environments, these youth can be successful." Through her work and innovative approaches in the field of pediatric mental health, Amy has shown that these students truly can be helped, and can even thrive, time and time again.
Recently, Amy played a large part in developing and launching a new urgent care program for pediatric mental health within Best Point Education and Behavioral Health. Launched in 2021, the program has attracted much attention in the non-profit industry as the first-of-its-kind. It has been extremely helpful to the clients and patients using the services as well as it helps meet the immediate needs of youth in mental health crisis.
Prior to launching the program, the community was limited in this area as the only other option was going to the emergency department, despite the fact that many youth in crisis require an inpatient level of care. Community agencies have been struggling to meet the increasing demand for youth mental health, causing long waitlists for services and forcing those with desperate and immediate needs to be pushed away when they are struggling most.
The new program that Amy helped develop at Best Point solves many of these problems for the community by providing immediate and targeted access to those youth who require critical levels of mental health care.
Amy felt extremely honored to have received such a prestigious award, which is highly competitive among many of the top health care organizations in Cincinnati.
"I was so surprised and truly touched to have received this award. I appreciate the leadership at Best Point being willing to engage in innovative practices like launching the Pediatric Mental Health Urgent Care Program. This award is a reflection of the hard work the whole team has put in to make that program a success.", Amy said.
We are grateful to have such a wonderful therapist on staff at Best Point and look forward to supporting Amy as she continues to make innovative contributions in the future.