Our programs include a specialized school that serves middle school and high school students on the spectrum as well as innovative transition and work readiness programs for young adults who have graduated high school. We also have behavioral health counseling available for grade school students with ASD who would benefit from mental health counseling.
Please click here for a virtual tour of our state-of-the-art facility.
Heidt Center of Excellence by Best Point Education & Behavioral Health is proud to offer a continuum of specialized services for individuals with autism and related diagnoses, including support services for families.
Current programs include:
Transition to Adulthood program
Educational Evaluations: The Olympus Center at Best Point Education & Behavioral Health provides comprehensive education evaluations to help identify learning challenges in children, teens and adults.
The Heidt Center of Excellence is located on our campus at 4550 Red Bank Expressway. Our programs meet Ohio's educational standards and provides credit toward a high school diploma for middle school and high school aged students.
Check out this story about Logan who was one of our students!
Our curriculum includes:
Low student to teacher ratios
Specialized academic programming
Speech-language and occupational therapy services
Art therapy and instruction
Daily integration of social skills and instruction and systematic application across settings
Transition to adulthood programming, including community and campus-based experiences that incorporate daily living instruction as well as work experiences
Highly trained staff provide a holistic learning experience specially designed to create a positive learning environment focused on academics, social skills, job readiness and the inclusion of related therapies.
Click here to view the Heidt Center Calendar.
Check out our student newsletter, The Puzzle Piece, written and produced by our Heidt Center student body!
Contact:
Best Point Education & Behavioral Health
513.272.2800
referrals@bestpoint.org
The Heidt Center of Excellence is an approved Ohio Autism and Jon Peterson Scholarship provider.
Our mission of transforming the lives of children and their families cannot be fulfilled without the generous support of individuals like you.
About Our Vice President of Education/Superintendent – Amanda Tipkemper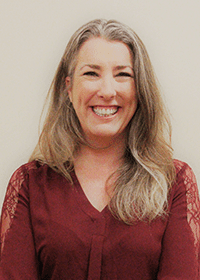 Amanda is the recipient of the Autism Society of Greater Cincinnati's Faces of Autism Professional Excellence Award, Best Point Education & Behavioral Health of Cincinnati Presidential Award, and Applied Behavioral Services' Award for Exemplary Professional Leadership.
She has worked with individuals on the autism spectrum from early intervention to adulthood. Amanda has extensive experience developing and overseeing educational programs for students on the spectrum, consulting with schools and other organizations, and is very active in connecting community resources.
Best Point Education & Behavioral Health is an approved Ohio Autism and Jon Peterson Special Needs Scholarship Provider.