IMPACT OF OUR AUTISM SERVICES
ABOUT OUR AUTISM SERVICES
We provide a continuum of specialized services 12 to 21 years old:
School: The only school of its kind in Cincinnati where students on the autism spectrum can earn a high school diploma. We nurture the life and social skills of students in the middle and high school grades to help them live independently.


Ready Set Work!: 4-week summer program that helps youth and young adults become ready for jobs and independence.


Ready 2 Work!: Summer internship program for high school graduates


Transition Program: For young adults during the school year who have met their high school requirements but have deferred their diploma. We emphasize hands-on learning.


Behavioral Health Services: Counseling and therapy designed for students and young adults on the autism spectrum.
Since launching our program to 2011, demand for our services has been soaring. We've experienced:
An increase in the number of students from the original nine to 76. By 2020, we expect to serve 120 individuals.
An increase in the number of staff members from five to 24, allowing us to maintain a low staff-to-student ratio.
An increase in classrooms from two to nine.
OUR SPACE NEEDS FOR AUTISM SERVICES
We urgently need to expand our facilities for students on the autism spectrum. More than 15,000 children and young adults have autism spectrum disorder in Greater Cincinnati, yet the region faces a severe shortage of appropriate schools and related programs to meet their special needs. We're using nine-classrooms now for our autism services. We want to add a total of 15 classrooms and related spaces.
WHAT PARENTS SAY ABOUT US
"It is clear that the teachers and staff are personally invested in my son's progress, growth, and happiness."
---
"I appreciate that my child is not allowed to use his disability as an excuse not to try. He is pushed to excel and he needs that for everyday life."
---
"Best Point Education & Behavioral Health school program for teens on the autism spectrum is excellent all around. Nothing else local even comes close."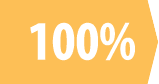 Seniors who earn necessary credits to graduate.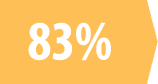 Students who are satisfied with overall quality of services.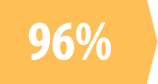 "I've watched parents cry because their kids have friends here. They have someone to sit with at lunch. They have been invited to birthday parties. Best Point Education & Behavioral Health is a game-changer for them."

– Amanda Tipkemper, Autism Services Director
Rachel Feels More Comfortable With Us
Rachel bounced from school to school because of her disruptive and destructive behavior. But since attending our school, the seventh-grader has decreased the number and intensity of her outbursts, learning appropriate ways to ask for help and to solve relationship problems with peers. "I feel like I belong here… I feel like a better person now."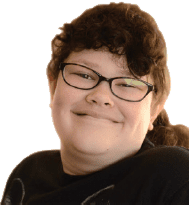 Matthew Handles Frustrations Better
In our Transition Program, Matthew has learned how to deal with his frustrations, which can hamper his daily activities. Matthew, 20, has learned how to be more flexible and to take instruction more positively in the workplace. He's also learned how to use public transit. Now he and his family are preparing for the next phase of his life – our Ready 2 Work! program.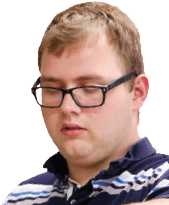 Lucas Starts Career at U.S. Bank
Lucas, 20, is working at U.S. Bank after our Ready 2 Work! internship program gave him confidence and skills. Before his internship, he would become overwhelmed when he thought about looking for a job. But the internship taught him job search skills and appropriate workplace behavior, including how to accept and apply feedback.