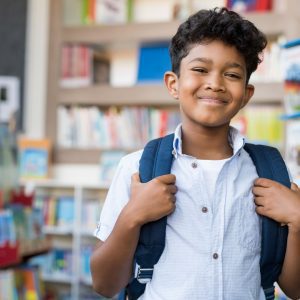 Edgar was enrolled in the Costars After School program at Midway Elementary in November of 2022.
With his first language being Spanish and only knowing a couple words of English which were "Yes and No", he was experiencing challenges socially and academically.
Our program offers homework help Monday through Thursday.
Our team used this time to work alongside Edgar to teach him different vocabulary words in English.
This support has had a huge impact and Edgar is grasping English excellently!
Just yesterday our Costars Midway kiddos were playing in the gym when Edgar's mom arrived.
One of our School Age Supervisors walked into the gym to say "Edgar, your mom is here".
He then turned around to the rest of the kiddos hugged them and said "Goodbye friends, see you tomorrow"!
That really put a huge smile on their faces.
Not only did he say a few words, but he also spoke a full sentence in English!
Edgar has been a true success, he is so amazing and we are so excited to see how much more he learns.