CoStars by Best Point Education & Behavioral Health provides high quality learning and development programs for 3, 4, and 5 year-old children.
The learning and development settings of our preschool program exceed Ohio's childcare licensing standards. This is important as neuroscience has proven that early experiences (a child's first five years) impact lifelong brain development, including IQ. From the time your child is born, you have just over 1,800 days until they enter kindergarten. What happens during this time lays the foundation for success in school and in life.
CoStars provides a nurturing early education environment that meets the childcare needs of families while also preparing their children for Kindergarten – ready to learn and succeed.
To inquire about enrollment, please call 513-272-2800
About preschool at CoStars:
A full-day program (7 a.m. to 6 p.m.)
Private pay and Childcare vouchers accepted
Approved Preschool Promise provider
Outdoor naturescape and indoor muscle/movement room
Secure environment
Nutritious breakfast, lunch and snack
Highly skilled, degreed teachers
Rated a Step Up to Quality 5-star program
As a Step Up to Quality 4 or 5-Star rated program, preschool at CoStars offers enrolled families:
Lower staff/child ratios (1:10)
Administrators and teachers with higher education qualifications and more specialized, ongoing training
Encouragement and support in the development of their child
The ability to provide input on their child's progress while in our program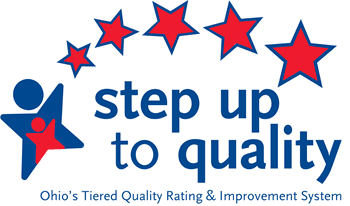 Our mission of transforming the lives of children and their families cannot be fulfilled without the generous support of individuals like you.