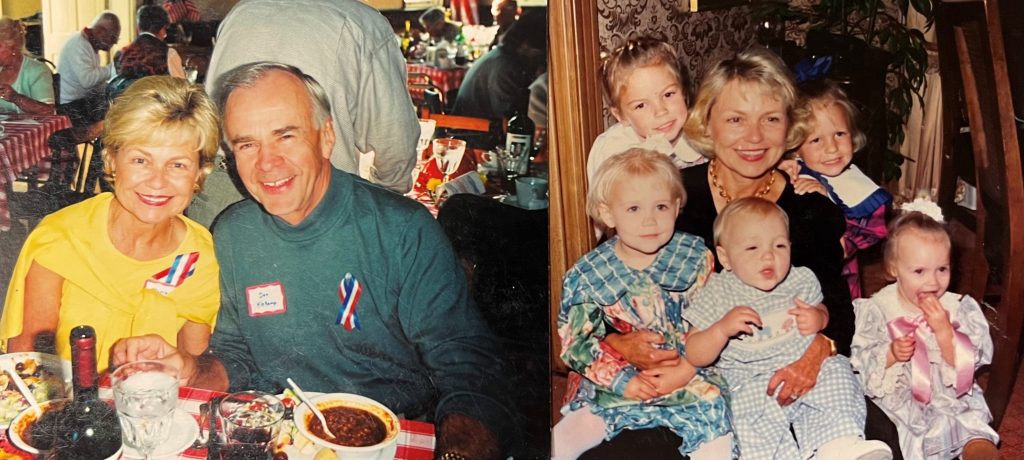 Best Point Education & Behavioral Health (Best Point) is thrilled to announce a significant contribution of $250,000 from the Klekamp Family, in loving memory of Mrs. Marianne Klekamp, to establish The Marianne Klekamp Music Center. This generous gift represents a momentous step towards deepening the integration of music within Best Point's educational landscape, enriching the lives of our students, and extending the influence of musical arts within Cincinnati and beyond.
Honoring Marianne Klekamp
Marianne Klekamp, an enthusiastic advocate for the arts, with a special passion for music, left an memories, reflecting a dedicated mother and wife, whose love for music equaled her love for her family. The Marianne Klekamp Music Center is envisioned as a harmonious extension of her spirit, a legacy where her love for music and life continues to inspire and nurture the artistic dreams of future generations.
Donald Klekamp, husband of the late Marianne Klekamp, shared, "My wife was not only an outstanding pianist, but she had a love for acting and singing. Music and the arts filled her soul. It is because of her passion that my children and I are inspired to ensure that music and the arts are accessible to youth who might otherwise miss out on these transformative experiences."
Impact on Best Point's Students
This generous donation will empower Best Point to expand its arts curriculum and broaden the horizons of the hundreds of students served annually across four schools spanning three locations and two counties. Moreover, it will fuel the artistic and musical possibilities within our 30+ comprehensive services, programs, and initiatives. The Marianne Klekamp Music Center is set to be a catalyst for creative exploration and learning, embodying Best Point's ethos: "We are better together."
Pam McKie, Chief Impact Officer at Best Point, expressed, "The Klekamp Family's extraordinary contribution represents a critical stride towards enhancing our educational framework with the profound essence of music and the arts, expanding our commitment to fostering environments that encourage creative expression, support mental well-being, and build intellectual growth."
Continued Commitment to Arts and Music
Building upon the foundational work of The Cincinnati Arts and Technology Studios (CATS), which merged with Best Point in 2020, this donation reinforces Best Point's commitment to nurturing both STEM and Arts education. Best Points investment, along with CATS and now the Marianne Klekamp Music Center, allow for state-of-the-art physical spaces, and properly resourced spaces which when combined with enhanced programming will provide invaluable opportunities to the students, we serve from across thirty school districts in Greater Cincinnati.
Powered by Partnerships
Additional funding and/or resources have been committed by Medpace, Inc. (global clinical research organization with headquarters in Madisonville) and most recently KING Records Legacy Foundation to help fuel our advancing arts and music education and experiences. These supporters wish to embark on an even larger scale to enrich Cincinnati's musical and cultural landscape.
Stephen Ewald, General Counsel & Chief Compliance Officer at Medpace, Inc., voiced, "Investing in the arts not only supports creativity but touches the heart and soul of individuals and communities. I firmly believe that music and the arts have the power to inspire, transform, and elevate young minds. Medpace is honored to be a partner and play a part in nurturing the talents and aspirations of the next generation in our community as well as to expand music experiences and opportunities here in Madisonville."
Kent Butts, Executive Director and Chair of KING Records Legacy Foundation, stated, "This partnership with Best Point is a testament to our shared vision of preserving Cincinnati's vibrant musical legacy while nurturing the next generation. The Marianne Klekamp Music Center will undoubtedly become a cornerstone in this endeavor."